MTG - ULTIMATE MASTERS BOOSTER BOX - ENGLISH
Ultimate Masters
254 Cards
24 packs per box
15-card booster packs, one premium foil per pack
English and Japanese languages with global distribution
One Ultimate Box Topper per box
Let's start with the big news—yes, we're shelving the Masters series for the foreseeable future. We are instead focusing on other products that will also include reprints. We'll talk more about those when the time comes, but we're sending off the Masters product line for the time being with this premium take on the Masters series, Ultimate Masters.
Now, on to that box topper. Or should I say, those box toppers. All 40 of them.
Every box will come with a sealed pack containing a single box topper, sealed inside the box. The pack will look a little something like this: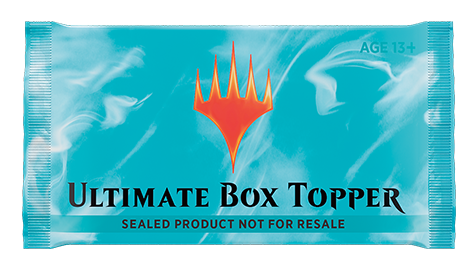 Open it up, and you'll get one of 40 different cards (you can check out the list below) with extended art, like this: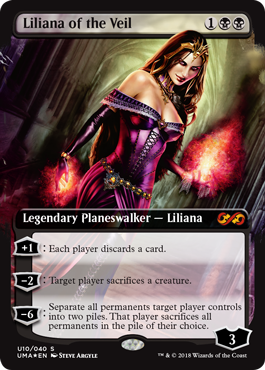 This set of 40 box topper cards includes extended art versions of some of Magic's most popular cards, including every mythic rare in the set, many of the rare cards, and two uncommons—Kitchen Finks and Eternal Witness—that are among the most beloved in Magic's history. Every box topper also has a main set counterpart, just with a normal frame treatment. So in the same box, you could pull both of these: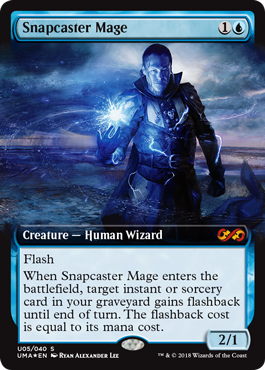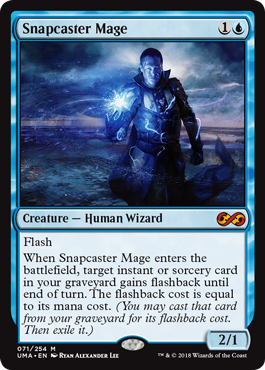 *Shipping to locations in Canada Only!